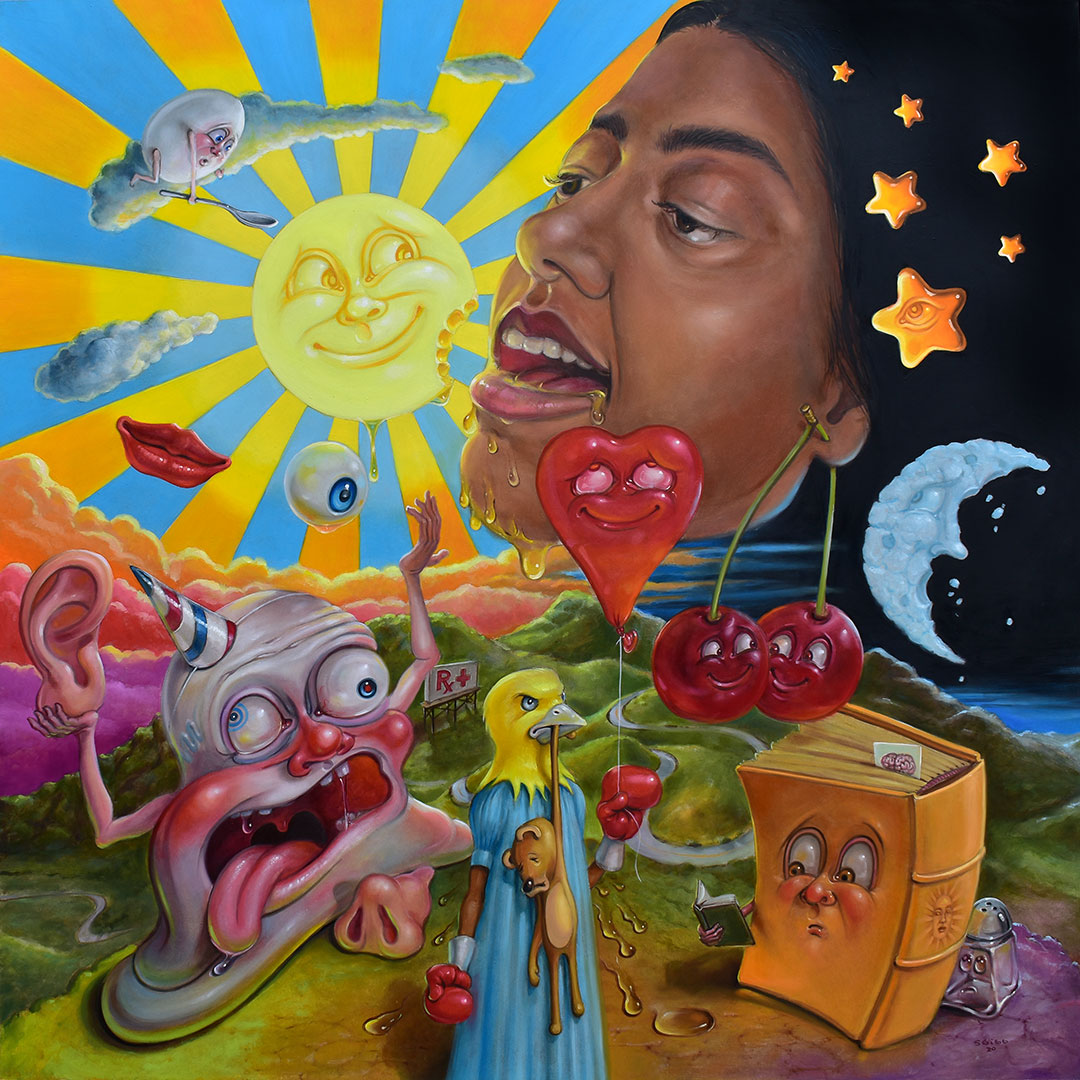 Girl Eats Sun: Background story to the artwork for Hope Tala
I was contacted in the summer of 2020 to work with Hope Tala on creating some album art for her EP Girl Eats Sun.
When I asked if she was the "girl" in the title, she confirmed my suspicion and I knew I had to incorporate a portrait of her into the artwork.
She gave me a list of song titles — Girl Eats Sun, All My Girls Like To Fight, Crazy, Drugstore, Easy To Love Me, Mulholland and Cherries. I though, why not use these titles as the source for the imagery on the cover as well. So each song title became symbolically represented and combined with the image of Hope herself. Each title conjured a rich image in my mind that fit perfectly with my quirky way of painting in my pop surrealism style. I worked up a rough sketch that blended all the seperate images into one big scene of craziness.
I got Hope's blessings on my sketch and I jumped into the painting with both feet. Everything came together into one big, bright unified image—reminiscent of psychedelic art from the 1960s. The exaggerated colour and playful characters help give the painting an undeniable sense of crazy fun.
I'll let you figure out the rest for yourself.
Hope Tala Girl Eats Sun
A painting by pop surrealist Stephen Gibb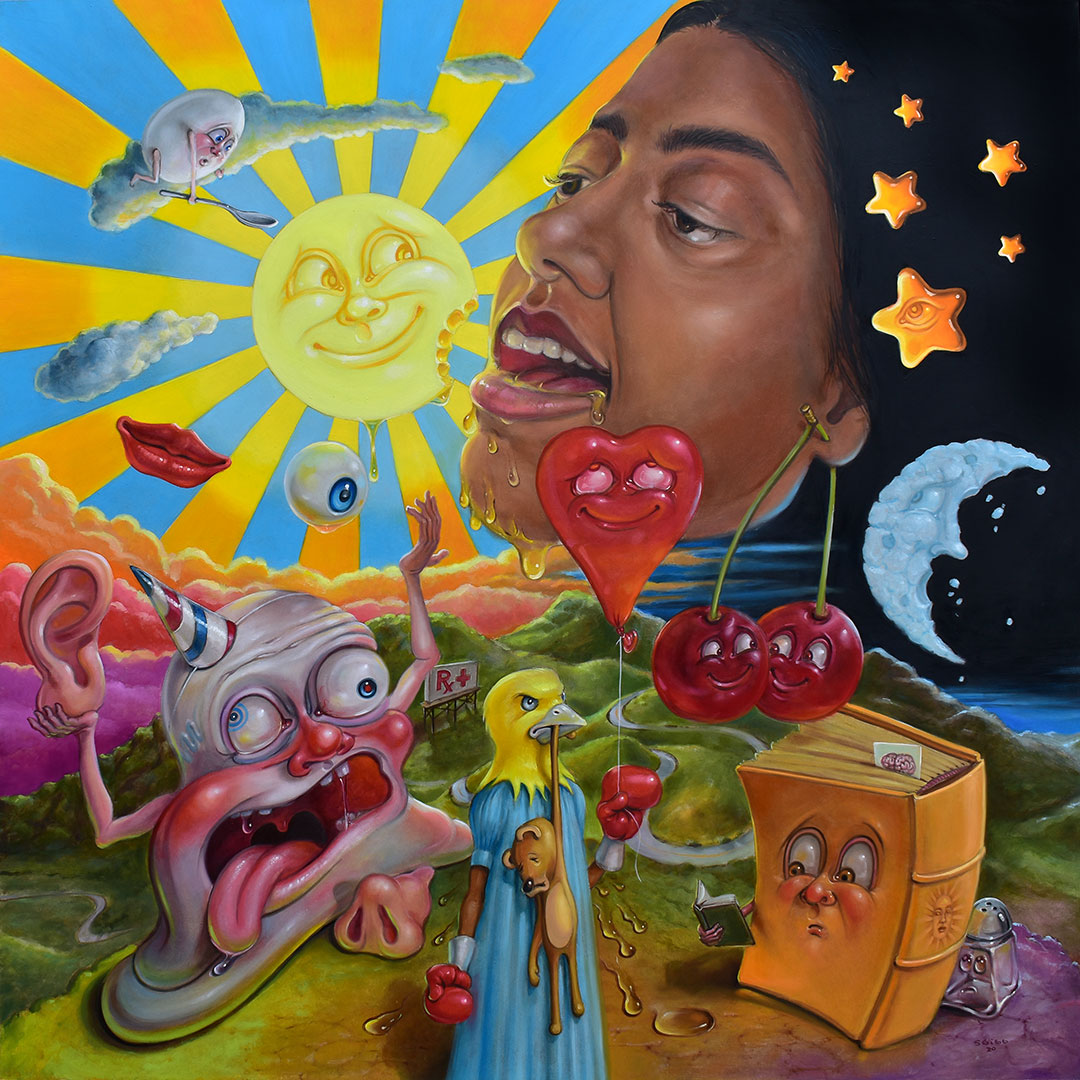 Album art by Stephen Gibb
---

Back to Gallery